Package:

Four-Legged Package | Travel With Your Pet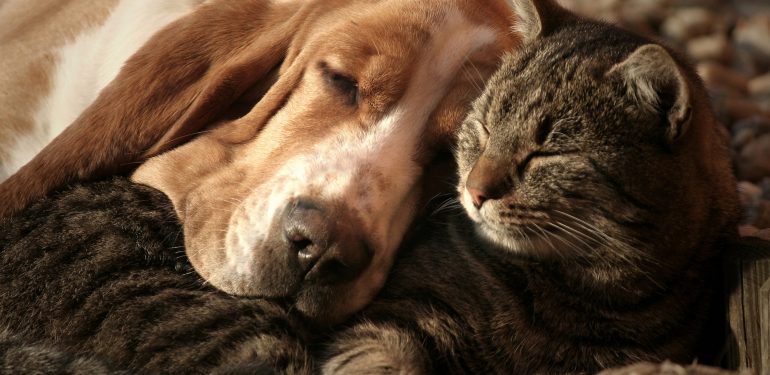 At the Hotel-Musée Premières Nations, we accept dogs and cats with great pleasure. Upon arrival, your pet is invited to enter the great circle with various attentions. We know how pleasant it is to travel with our pets. Upon entering our home, your faithful companion will feel safe and secure. Little special touches await them in your room, such as a comfort cushion to rest on after the trip, outdoor walks, a cat tree to continue doing their daily exercises, beautiful stainless-steel bowls, and, of course, little treats!
Take advantage of our magnificent path along the banks of the Akiawenhrahk' River to walk your dog or let your cat watch nature intently through our French balconies in each room.
The Four-legged package includes:
• One (1) night in a comfort room;
• One (1) breakfast at Restaurant La Traite;
• One (1) three-course dinner at Restaurant La Traite;
Special care for your pet (dog and/or cat); and
Service charge.
********************************************************************************************
Book your stay with your dog or cat now.
Activities recommendation:
Are you looking for some pretty places to walk around Wendake, but you don't know where to start your discovery? We recommend exploring our Knowledge Trail. Walk on the path and hear the gentle sound of the river—a perfect and free combination! The Knowledge Trail will take you through cultivated gardens, a woodland, and a forest. Through these three environments, interpretive panels explain the Huron-Wendat relationship with nature. It's a free and enjoyable walk for you, your dog, or (why not) your cat!
Please read our pet policy.
Starting from
249
$
Per person
Double occupancy
Starting from
560
$
Per family
2 adults & 2 children (6-12)
*All prices are for the comfort rooms
*Free parking and internet access
*Service charge on meals included
*Taxes not included